Wedding Photographer Oleg Rostovtsev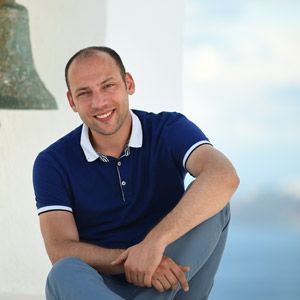 I enjoy taking journalistic pictures of weddings, by doing this, i live my dream each time.
Over the years, i learned to document the day of a couples wedding in a way, that one can later on really get the feeling of what happened there and how special and magical everything felt; not only for the bride and groom, but also for their guests.
Wedding photography was not always as adventurous and fun as it nowadays is. A few years ago, lots of photographers used to specialize themselves in taking the same standard portrait pictures.
With this new generation of photography, it has now dramatically changed. There are no fears and boundaries. I like to see my work as an art, that i love to dedicate time and work to, because i am grateful for having the privilege to work with people who are happy and excited. I get to be there on the most beautiful day of a couple. I get to save this memory for them.
I see a wedding as a day full of surprises, emotions, little special moments and different stations that are all extremely interesting and exciting.
From the getting ready – pictures of the bridal couple, over the marriage ceremony, the congrats of the guests, the little details, up to the wedding reception… It is a day full of occurrences and not to tell, full of beauty.
I believe that photography is best, when it is not posed, but just a snapshot in time.
When a bride and groom book me as a photographer, they get a silent companion who takes pictures over the day and give them their space to enjoy their day as it is. I also take some time on each wedding (about one to two hours) to also take portrait pictures of the couple, because i now the value and importance they have as well. Those are the pictures the couple can later take for their cards of thanks, etcetera. But even here, i always give my best, to make those pictures as natural and fun as possible. Because it is my goal for you to see yourself on your wedding day, with your emotions and feelings, whenever you get to see the pictures again. I want you to remember how you felt that day, which thought you had as you were hugging your spouse passionately.
I not only work in Germany, i am worldwide bookable wedding photographer and always happy to discover new places with you and your significant other.
So if you are looking for a wedding photojournalism, a destination wedding photographer, or simply live or simply live somewhere else, feel free to contact me, and i will check how fast i can get there!
Oleg Rostovtsev