Wedding magazines Press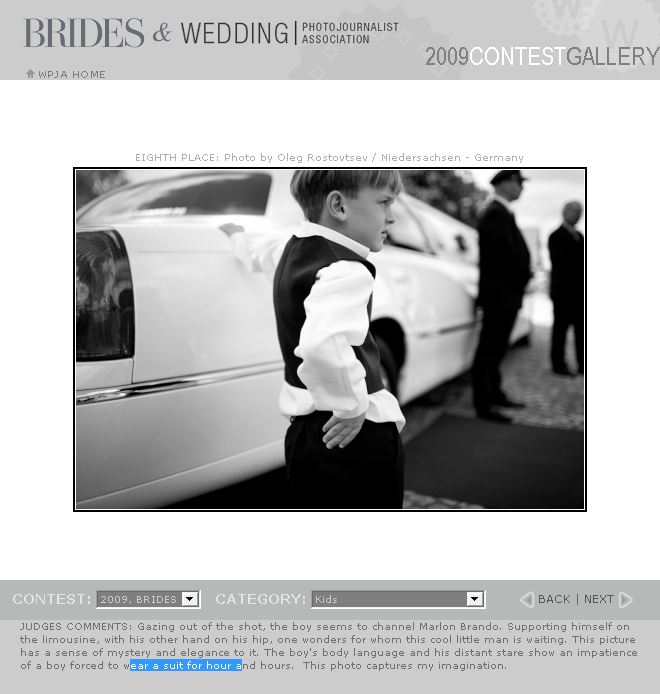 BRIDES Magazine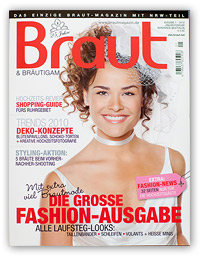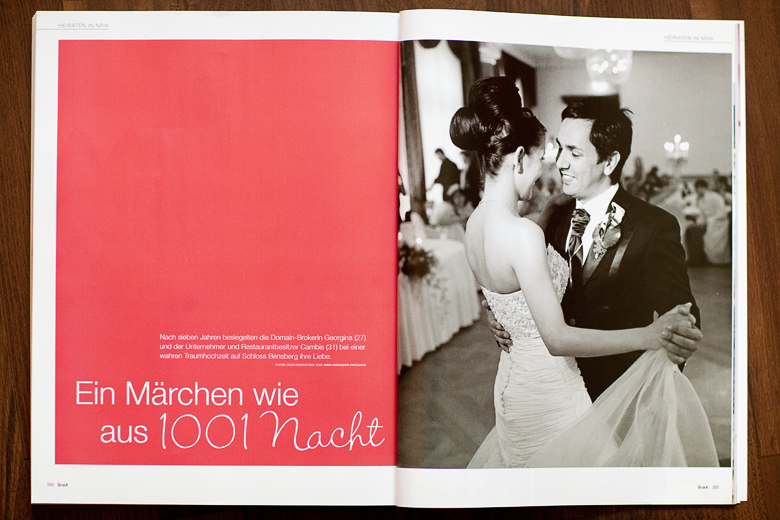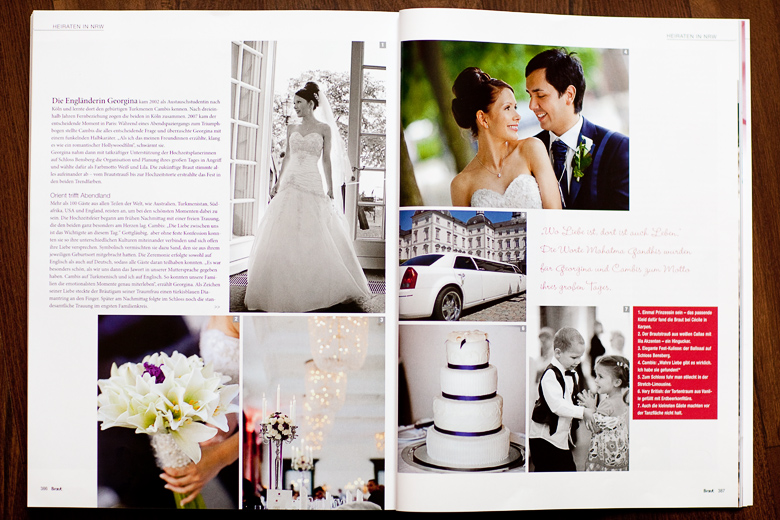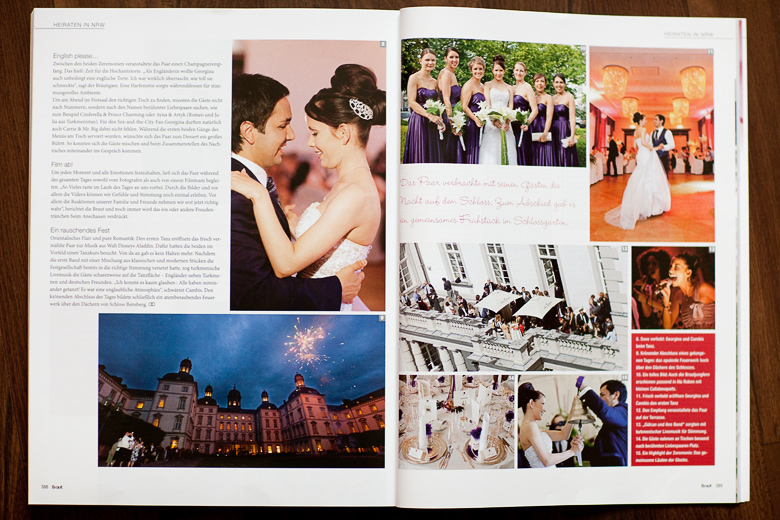 "Braut und Braeutigam" Magazin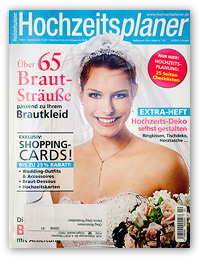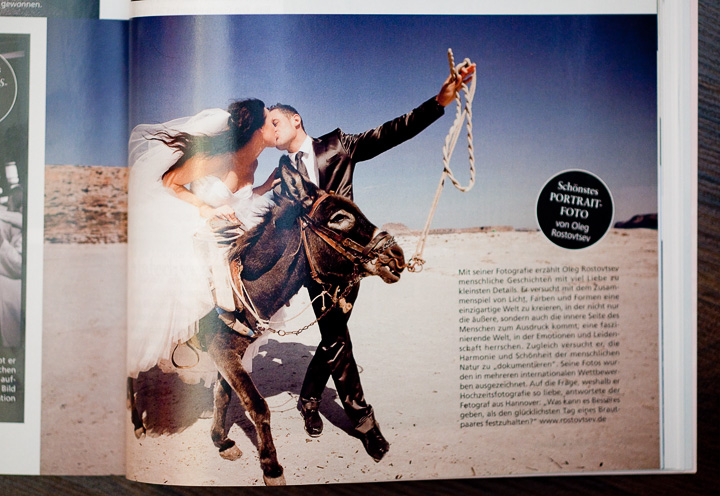 "Hochzeitsplaner" Magazin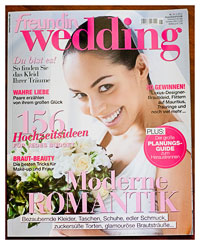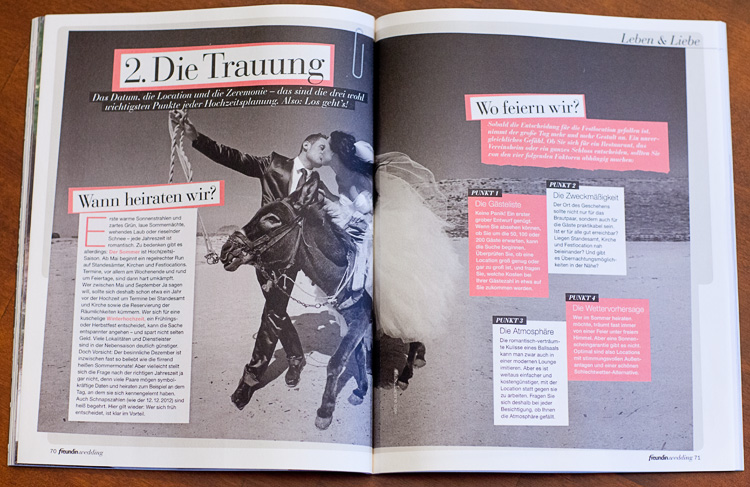 "Freundin Wedding Magazine" Magazin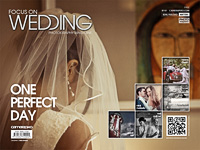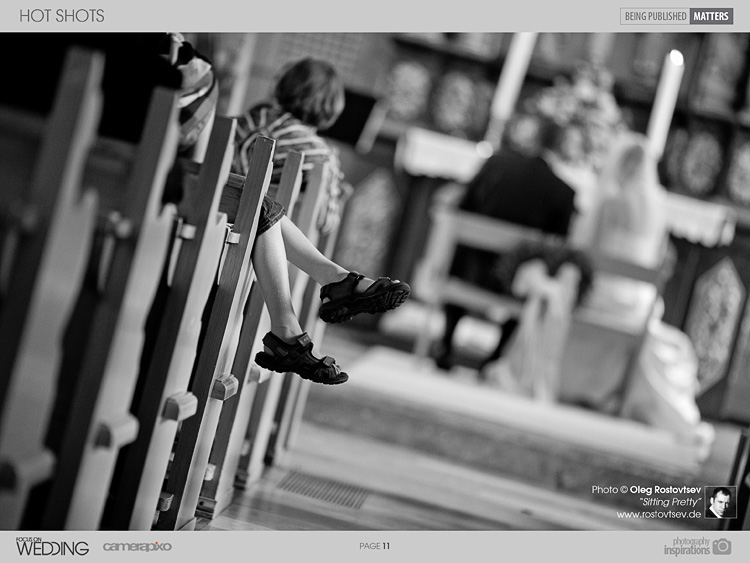 "Camerapixo" Brasilianische photography magazine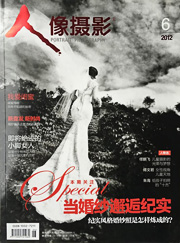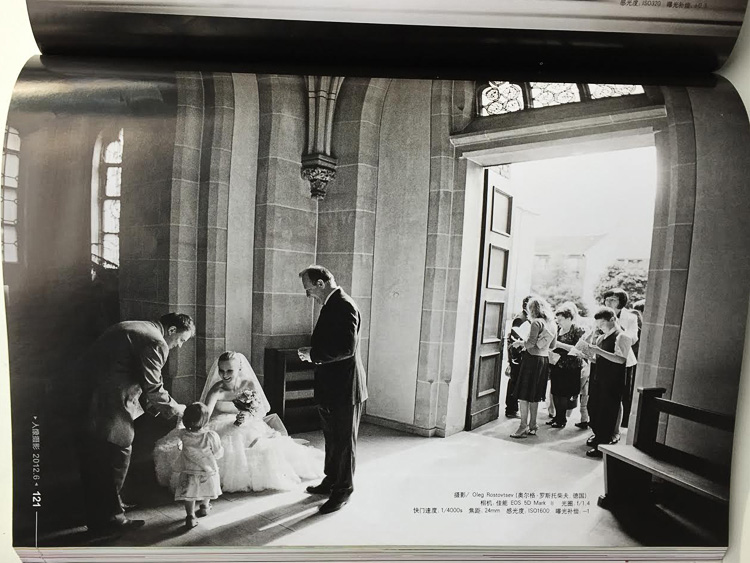 "Portrait Photography" Chinesische Magazine
 
 
 
 
 
 
 
 
 
 
Interview for the book "Hochzeitsfotografen Deluxe".
How did you get the idea to become a wedding photographer?
Twelve years ago I started to work with moving images at a local TV studio in the Ukraine. After my move to Germany I bought a still camera, and never let go of it. I did not only find a hobby or job, but a means of expressing myself. When friends asked me to shoot their wedding, I found out that this is exactly what I wanted to do in my future. As of 2008 I am a member of the Wedding photojournalist association (WPJA) and The International Society of Professional Wedding Photographers (ISPWP).
Why do you love shooting a wedding?
What better thing is there than capturing the happiest day of a couple? To me, wedding photography is the fusion of many genres: Portrait photography, candid, kids photography and much much more.
Which moments are the most special to you?
I think there are too many wonderful moments. It could be that one soft glance, the one touch or tears of joy. The main part is to be open to these moments, in order to capture them in an artistic way. I love to watch the couple when they first see their pictures. Capturing the mood of that day so that the couple will be able to relive these moments, is my goal at every wedding. Time has no power over these kind of images.
What is more in your focus? Making it look like a wedding photojournalism or as a collection of portraits?
I would say the first. The wedding reportage is a story in pictures, a messenger of moods and information. But I have to admit that portraits are important as well. When I do a "psychological portrait", it's important to me to capture the moment when the character and the mood of the person is revealed, I have to feel that and hold it still.
What influenced your style so far?
When it comes to the choice of genres, I was always interested in the visual moments. For the kinds of moments in which the human psychology is best expressed. As for my skills, I am trying to be as close as I can to the classics of photo journalism, i.e. Henri Cartier-Bresson, Cornell Capa, Elliott Erwitt, Sebastiao Salgado.
Which additional options do you offer?
Despite photos, the couple can order wedding album for themselves or their relatives, a product of the relationship between wedding photographer and designer.